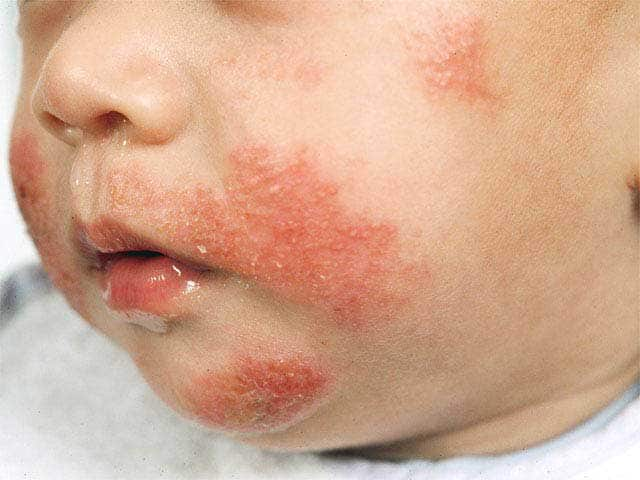 Drug allergy unwanted side effect to certain
medication
.Food allergy same like
Drug Allergy
in effect,commonly skin reaction (rash).nousea ,vomiting, Diarrhea and swelling In mouth and throat. Drug allergy commonly occured secand time use of the medicine not first use.
Drug allergy is ife-threatening conditin but rare to couse Death.
Skin reactions of
Drug allergy
is measles-like rash so we must take good history for prober diagnosis and wright managment.
we should know that skin allergy may be occured after days or weeks from the first dose of the drug.(NB: good history)
Systemic symptomes and signs such as Rapid or irregular heart beat,Fainting.low Blood pressure and Chest tightness, wheezing, throat tightness
-->
Now You can watch This Video and we hope that is informative:
Advice you to Read This topic if you are interested by Drug allergy and Food Allergy
http://life4u.ahlamontada.com/t51-atopic-dermatitis-in-emergency-medicine#68
-->
If you want to Follow us please add your E-mail below:
NB:
# Commenest drugs couse allergy such as codeine, morphine, nonsteroidal
antiinflammatory
drugs (NSAIDs, such as ibuprofen or indomethacin), and aspirin.
# Antibiotics such as penicillin, sulfa drugs, and tetracycline.
# Antiseizure medications such as phenytoin (Dilantin) or carbamazepine (Tegretol).
# Certain food allergies such as to eggs,
soybeans
, or shellfish
=====================================
Join Our Channel in Youtube
Medical Learninig Videos